18 Jul
Posted By
0 Comment(s)
245 View(s)
Do you know what makes an event or an occasion memorable? It's people one spends their special day with, and the wishes that they receive from them. When it comes to buying something for our loved ones, each one of us wishes to buy a gift that is unique and classy at the same time. If you are looking for some cool presents for your friends and relatives, check out our budget-wise list of liquor bottles and gift baskets given below and choose the one you like the best.
Gifts under $100

Here is a gift that contains fruity Italian wine with delicious Belgian chocolates. While the wine is prepared from a white grape variety found in Treviso, Godiva chocolates are one of the most popular sweets among people. If you plan to buy this basket, you would be able to impress the recipient in just $49.99.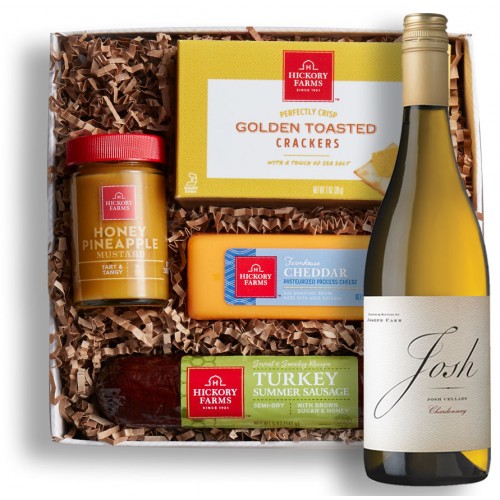 Here is a wine bottle from a brand that offers pleasant and fruity wines at reasonable prices. The elegant bottle of Josh Cellars makes the gift look classy. Pair it up with snacks like summer sausages, cheddar, and golden toasted crackers, and treat your loved ones with this wonderfully customized gift basket available at $89.99.

Here is well-liked bubbly champagne with aromas of brioche, vanilla, and fruits. If you wish to buy wallet-friendly non-vintage champagne, this one is for you. You can easily get it for around $69.99. Pair it up with pasta or fish tartar if you are looking for some food pairings along with the wine.
This is the gift that gives you the freedom to choose whatever wine bottles you wish to add to your gift hamper. We have made a list of the best wine products for your basket, available at an affordable cost. The products include wine bottles from Josh Cellars, Duckhorn Vineyards, Caymus, and Meiomi, along with cheese delights. The hamper would be ready at just $89.99. We bet this would be a luxurious gift basket that will surely be cherished by your near and dear ones.
Gifts between $100-$200

Here is a gift that is filled with Japanese delight and mouth-watering Godiva chocolates. Whether you are buying a gift for your boss's birthday, your colleague's farewell, or as a thank you gift for your friends and relatives, this would something fit for all your gifting purposes. Get this wonderful hamper at $109.99.

Add some sparkle to the celebration by gifting your loved ones a bottle of Veuve Clicquot Rose Champagne. The champagne comes in a beautiful bottle with a pink label, making it look quite attractive. Its combination with multi-flavoured Godiva chocolates makes the hamper an amazing gift for your near and dear ones. Buy this amazing gift basket for just $139.00.
What's better than a gift filled with delicious wine and some gourmet delights? Stags' Leap Cabernet Sauvignon is one of the best when it comes to buying a classy gift for your loved ones. Its combination with cheese delights is something that anybody would love to get. Get this amazing gift hamper ready at just $139.99.
Gifts between $200-$300
Make the day special for your friends and relatives by gifting them a bottle of Dom Perignon that comes in a traditionally shaped bottle with an antique label. You can get some chocolates added to the basket to make it look attractive and elegant for just $275.00. We're sure your loved ones will admire the gift and will be extremely happy to get it on their special occasions.