13 Feb
Posted By
0 Comment(s)
292 View(s)
Today, California, the fourth-largest wine-producing country in the world, is a nexus of diverse vinous expressions, with over 6000 vineyards and 4200 wineries ranging from small family-run operations to mega corporations
When Did California Winemaking Begin?
A timeless tone resonates through the crystal wine glasses holding your favorite California wine, whether it's a Chardonnay from Josh Cellars or a Cabernet Sauvignon from Stags Leap.
Near the turn of the 1700s, Spanish missionaries brought communion grape vines to California. From that point on, the journey of California winemaking began, and today the state is the tycoon in the US winemaking sector. From escaping the doomsday of Prohibition in the 1920s to the slow growth and perseverance required to realize the essence of each terroir, California wines have come a long way.
What Makes Red Wines From California So Special, Besides The State's Extraordinary Winemaking History?
The state is home to 147 different American Viticultural Areas (AVAs). If you choose a California red wine with an AVA designation, you can rest assured that at least 85 percent of the grapes used in making the wine came from the region specified on the bottle.
California wines were given high praise and were deemed outstanding to their French counterparts at the 1976 Paris Wine Tasting, widely known as the Judgment of Paris. It was a significant event that provided the state's winemaking with its breakthrough. So, swapping out a bottle of champagne and sending California wine gift on a forthcoming occasion would be a bold choice.
There are many different types of foreign grapes that thrive in the state's vineyards. There are almost a 100 different kinds of grapes grown here, including the completely indigenous Zinfandel, the popular Cabernet Sauvignon, and the foreign barbera from Italy.
Due to its long, consistent growing season, California is a good location for vineyards. In addition to this, the climate is incredibly diverse, with regional variations that extend from north to south. For this reason, each bottle of red wine produced in California is considered a unique reflection of its geographical origins by wine connoisseurs.
For instance, Jordan Cabernet is called the best California wine as grapes cultivated on the Sonoma Coast benefit more from the chilling effects of the Pacific Ocean and fog.
Soil in the Golden State is probably sandy, loamy, or claylike due to a combination of weathered rock, volcanic ash, and plant leftovers, further highlighting the state's unique geography. The sandy-loam soil is typical of the valley floor in both Sonoma and Napa.
So, Come Unwind With Us With Top California Red Wines That Make Perfect Gifts To Impress Family, Friends, And Business Associates
With its leathery texture and layers of rich, concentrated red fruit, this full-bodied cabernet from Cakebread Cellars is a great wine for a gift. The napa grown cabernet sauvignon grapes are utilized with a fine splash of other varietals - 9% Merlot, 5% Cabernet Franc, and 2% Petit Verdot - captivating the tongue with each sip. New French wood contributes swaths of vanilla and toast to the wine's overall structure, and the tannins are balanced and well-integrated.
A wine connoisseur would want to sip this red wine from Jordan forever because of the endless, multilayered finish. Being the best wine to give as a gift, it is gushed heavily with cabernet sauvignon grapes, harvested by hand in Sonoma County's renowned Alexander Valley. With just a little twirl, the recipient will be greeted with the alluring aromas of blackberry, blueberry, and cassis mingling with violet and dark chocolate. The palate is welcoming and velvety, with a vibrant core of cassis defining each sip, tempered by a backbone of acidity and a supple tannic structure.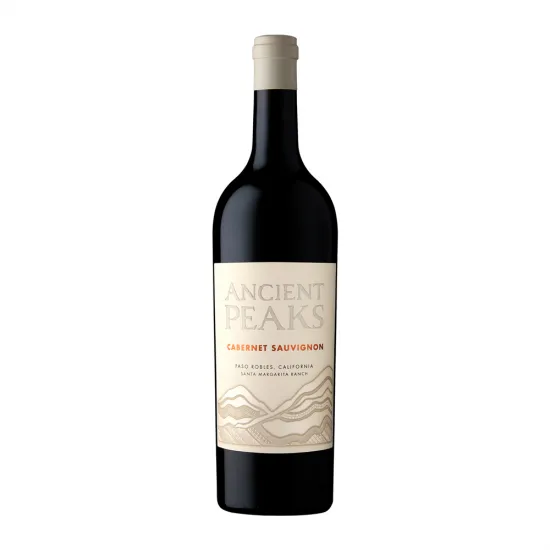 This Ancient Peaks red wine has been aged for 23 months in French oak barrels and is dominated by Santa Margarita Ranch-grown Cabernet Sauvignon. This is the world 's best red wine with undertones of toasted oak and cigar box, it offers luscious varietal scents of black olive, black currant, and dried cherry. Flavors of berries, black cherry, mocha, cedar, and vanilla bean emerge across a broad, full mouthfeel. Tannins are polished to a silky gloss.
For the wine lover in your life, this bottle of Far Niente red wine is a perfect present. This classically structured Cabernet, aged primarily in French wood and made in California's Napa area, showcases cassis and blackberry flavors as well as spicy oak scents that have become equated with the "house style." The mouthfeel is smooth, and the aftertaste is long and nuanced in this best red wine CA.
Red wine lovers, rejoice: Opus One has produced yet another Napa Valley smash with this red blend. It has a dark crimson hue, and its opaqueness immediately signals its high quality. Smells are muted, chalky, and grassy. Mid Palate flavors of meatiness and persistence follow the initial smells of dark black fruits. Tannins have a sharp appearance at first, but their structure smooths out to be rather attractive.
A beautiful violet center surrounds a dazzling crimson rim in this Verite La Joie, red wine California. After the initial generous scents of black currant and cherry, earthy notes of fresh pine, dried mushroom, olive, anise, and clove emerge. The flavors on the palate mirror those in the bouquet, and the wine has a velvety texture thanks to its firm structure and velvety tannins. The acidity is nicely balanced, and the finish is long and sweet.
This Daou Soul of a Lion vintage is an all-timer, proving that Bordeaux varieties thrive in the unique conditions of DAOU Mountain. The combination of fragrances and tastes in each mouthful is like a sensory explosion. Alluring sophistication and a breath of fresh air are woven into the blend of blackberry, blueberry, black currant, dark cherry, sweet tobacco, and licorice. Despite its full body, this good bottle of california wine finishes with remarkable grace and poise.
Wishing to send these magnificent california red wines to a loved one in the United States? We'll always have your back.
Our wine delivery services are available nationwide so that you may show off your gift-giving prowess, whether you're looking to cheer up the holiday season, celebrate a loved one's birthday or solidify relationships with clients and business partners. Whether in Washington, DC, Virginia, California, or New York, each red wine delivery gift will be delivered promptly and carefully to its respective address. So go ahead and place your orders today!
Wishing You A Thoughtful Gifting !