20 Apr
Posted By
0 Comment(s)
2665 View(s)
There is no way you can convince me that the "C" in Celebrations does not refer to champagne. it does! There's something special about a bottle of champagne that makes any celebration shimmer and resound with luxury.
So why not employ this celebration mantra and make your upcoming celebration one to remember? A bottle of good champagne never fails to impress, whether it is for celebrating a milestone occasion, partaking in a cozy get-together with loved ones, or sending a heartfelt token of love.
Even if you're right that there's no such thing as a bad bottle of Champagne, you can make your present even more meaningful by researching the many different labels available to suit any special occasion.
Here is a list of the five best champagne to give as a gift : each one is renowned for their elegance and distinction on a global scale. Each champagne pours out excellence and brings people together while embracing the culture of sharing, sipping, and savoring!
Moet & Chandon Rose Imperial Champagne Gift- Ideal For A Romantic Evening.
Making plans for a romantic time with your sweetheart? This magnificent bottle of Moet & Chandon Rose Imperial Champagne embodies all the passion and tenderness you wish to gift.
The bottle is exceptionally gorgeous and teases with its smooth perlage and overwhelming blush. Sip it with your partner to fill up the intimate setting with notes of red berries, rose, hawthorn, and red currant.
You will both remember the time you spent together for a long time to come, as the taste of the fine, fresh wine will remain with you eternally.
Moet & Chandon Rose Imperial Champagne Goes Well With Seafood, Poultry, Soft Cheeses, Fresh Fruits, Light Appetisers, And Asian Fare.
Veuve Clicquot La Grande Dame Champagne Gift - Ultimate Bubbly For Celebrating With Family And Friends.
Veuve Clicquot La Grande Dame Champagne is a perfect gift for any celebration that circles up your family members or friends. Whether it is a birthday party, a promotion party, or a housewarming party, its creative ambiance and versatility can make any intimate event the most memorable on a memory slate
The bottle is luminously bold with a raven tint and is adorned with its classic "anchor" logo, which reflects the brand's enduring popularity across oceans for centuries. The inside is overrun with pinot noir and chardonnay, creating a crisp and silky sipping experience.
The celebration will be even more inviting with aromas of toasted brioche, vanilla, and honey, as well as flavors of light honey, lemon zest, and white lily.
Veuve Clicquot La Grande Dame Pairs Well With Barbecued Meats, Roasted Veggies, Smooth Cheeses, And Delectable Desserts, And Can Also Be Served As An Aperitif.
Dom Perignon Vintage Champagne Gift- The Baller Sparkling For Big Celebrations That Call For Splurge.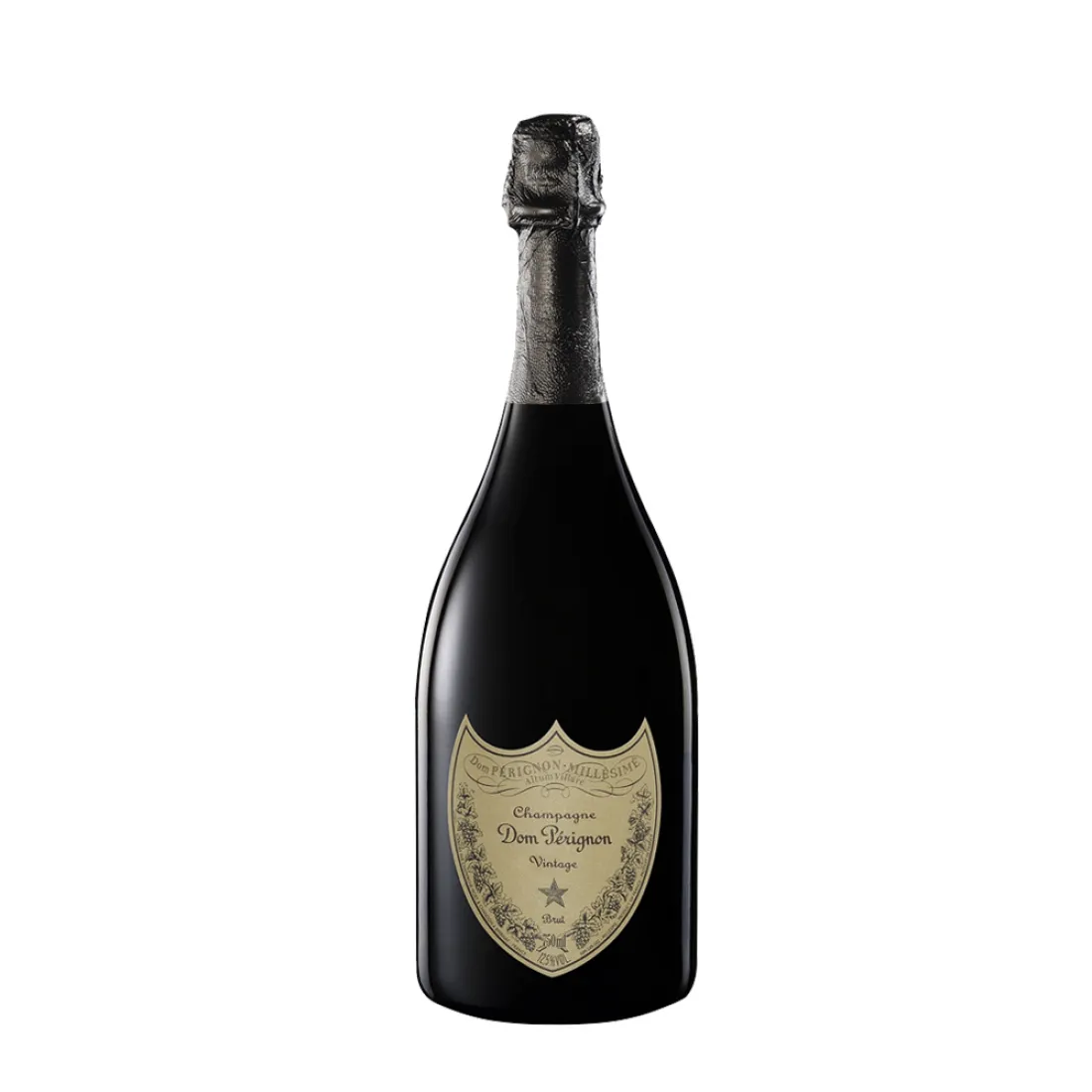 Each sip is enveloped with finesse, reminiscent of what its founder experienced as "tasting the stars". This is the best champagne gift for weddings, anniversaries, and even Mother's Day.
As with any other Dom Perignon cuvee, it is produced in the vintage style and can suitably impress even the most refined palates.
Therefore, purchase it today to infuse your upcoming celebration with luscious notes of tropical fruits and a zesty aroma that will captivate your visitors' hearts for years to come.
There are occasions that call for a splurge and Dom Perignon Brut Champagne is the right way to celebrate king-size!
Dom Perignon Vintage Brut Champagne Goes Well With Seafood, Game Meats, Silky Dishes, A Variety Of Cheeses, And Sweets Like Fruit Tarts And Macarons.
Krug Grande Cuvée Champagne Gift- An Elegant Yet Complex Cuvee, Perfect For Cozy Get-Togethers.
Krug Grande Cuvée Bubbly is a luxurious and esteemed good champagne produced by the French House of Krug, which is renowned for its commitment to crafting exceptional champagnes by combining traditional and contemporary winemaking techniques.
It is the ideal focal point for intimate gatherings, particularly those infused with sun and brunch day vibes. Grab this treasure and create memories with your loved ones that will serve as a reminder of the good times you shared.
It has a rich golden hue and captivates with alluring bubbles and persistent mousse. A single pour is an odyssey of complex and intense aromas, with ripe fruit, spices, and a hint of smoke. It is a genuine luxury in a glass, where crispness and intensity perfectly contrast.
Champagne Krug Grande Cuvée Combines Well With Seafood, Poultry, Meats, Rich And Buttery Foods, And Desserts Like Fruit Tart Or Crème Brûlée.
Billecart Salmon Blanc De Blancs Champagne Gift - A Crisp Choice For Champagne Lovers.
Billecart Salmon Blanc De Blancs Brut Champagne is the last, but certainly not the least. It is 100% Chardonnay with a pale gold hue that sparkles when gifted for a party, whether it be a family gathering, a birthday party, or anniversary.
Those who prefer their champagne to be effervescent, refreshing, and citrusy will adore this sparkling wine. With its well-rounded personality, this champagne can suitably impress even the most discriminating palate, regardless of the occasion or who is partaking.
This champagne bouquet is crisp and refined, with citrus fruit and fragrant aromas. While the palate is refreshing and prolonged, with green apple, pear, and almond notes.
Billecart Salmon Cuvee Louis Salmon Blanc De Blancs Brut Combines Well With Fish, Poultry, Smooth Cheeses, Light Appetizers, And Vinaigrette- Or Citrus-flavored Salads.
More Best Champagne Gifts to celebrate in style:
Read our multitude of blogs to learn more about: what champagne is and how it differs from other wines. Not only that, but you will also learn more amid your bubbly quest, from what champagne tastes like to how to properly serve a bottle of champagne.
Are you looking for the best Champagne gift to celebrate any occasion with? Look at none other than the list above. Whether it's for a family gathering or a special event with those you love, we have a fantastic range of champagne gift baskets to suit your needs. We recognize the significance of creating cherished memories and exciting moments, which is why we only provide the finest.

But the previous list is only the commencement. Be sure to visit our gifts store wineandchampagnegifts.com if you're searching for more good champagne gift options. Our extensive selection of exquisite bubbly is certain to lend even more luster to one's special occasion.
Choose From Our Expertly Curated Selection Of Champagne And Send The Gift Of Celebration And Happiness Today!